How Henry ward Beecher
Relates to the
Heresy of Decisional Regeneration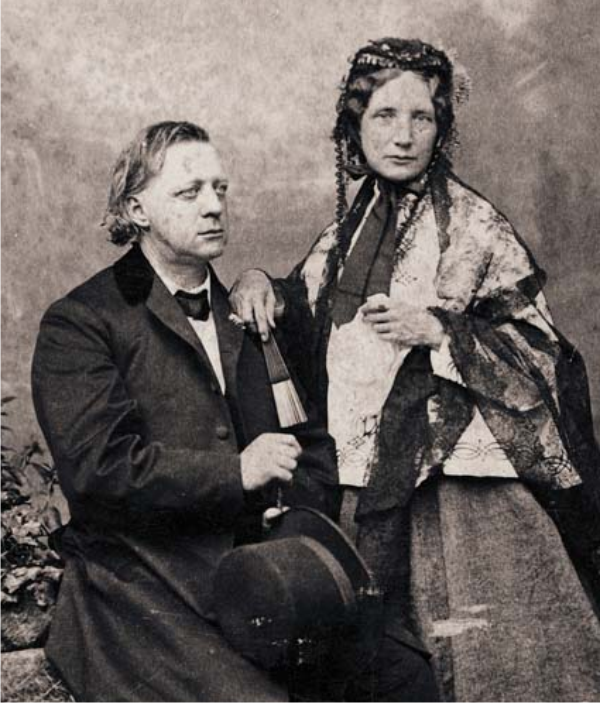 Henry Ward Beecher with his then famous sister, Harriet Beecher Stowe
"Come up here, Sarah, and let us all see. you." A young woman with light-brown skin (a mulatto, as she was called in the accounts of that time), neatly dressed and of medium height, rose from her seat, ascended the steps, and sank down in the nearest chair, "embarrassed and apparently overcome by her feelings." With every eye in the vast audience on slavery in the flesh, Beecher began his persuasive appeal for her ransom...
Sunday dinners forgotten, a misty-eyed congregation empathized with the downcast woman on the platform, who hovered between slavery and freedom, and the ushers passed the plates. To encourage the generosity already exhibited by his hearers, Beecher commented, "I see the plates are heaping up. Remember every dollar you give is the step of a weary pilgrim toward liberty, and that Christ has said: `In as much as ye have done it unto one of the least of these ye have done it unto me!'"
At this point, Lewis Tappan (who achieved the freedom of the slaves in 1841 who were brought on the ship, Armistad) rose and said, "There need be no anxiety about the matter; some gentlemen had just now pledged themselves to make up the deficiency, whatever it might be. …"
The parishioners raise her $1,200 fee, bought her freedom and gave her a small house in upstate New York where she supported herself by keeping chickens and growing vegetables to sell.